EXP 6 Pre-Compressed Expanding Foam Tape
BBA Approved 600pa Weather Sealing Foam Tape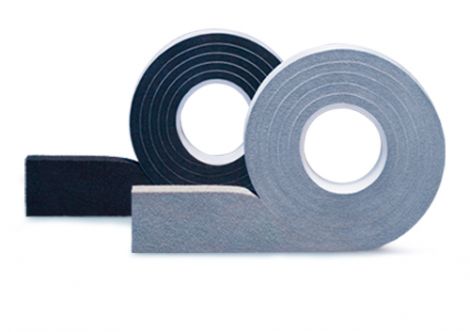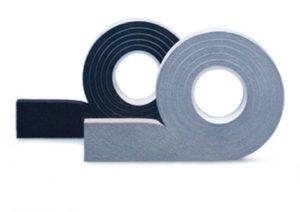 EXP 6 is a BBA Approved sealing foam tape which provides a permanently elastic weather seal to protect against wind driven rain to 600 Pa. It is pre-compressed and impregnated with a fire resistant polymeric dispersion. It is specially designed for joints in buildings up to 100 m high, in accordance with DIN 18055. 

EXP 6 Expanding Foam Tape also fulfils the stringent requirements of the DIN 18542 edition 2009. In addition to providing protection against driving rain to a minimum of 600 Pa (equivalent to wind force 11 – Violent Storm). The vapour permeable joint sealing tape also possesses outstanding thermal and acoustic characteristics, as well as allowing for diurnal movement.
Standard Sizes From Stock - Free Technical Support - Bulk Discounts Offered
Expanding Foam Tape Applications
EXP 6 is versatile, self adhesive foam tape that has a wide range of uses, but it is generally used for sealing construction joints (including moving joints) in areas such as:
Door & Window Installations
Prefabricated Concrete
Perimeter Seals for Fenestration (windows/doors)
Skylights
Cladding Panels
Curtain Walling
Steel and/or Timber Framed Buildings
Modular Construction
Complies with DIN 18542 BG 1 and DIN 18055
Seal Joints from 1mm up to 42mm (600pa)
Seals Against Wind, Dust, Driving Rain
Vapour Diffusion Permeable
Strong Adhesive (one side) to Aid Application
Permanently Elastic with Long Term Life Expectancy
Provides Thermal & Acoustic Insulation
Can be Painted with Standard Emulsion Paints
Compatible with ALL known Standard Building Materials
Applications In All Construction Areas and Building Types Are Possible
CE-Certified
Constant Quality to ISO 9001 & DIN Standards (with regular controls from independent institutions)
Externally Supervised by ift Rosenheim for
Driving Rain and Air Permeability (a-value)
10 year performance guarantee*
EXP 6 Expanding Foam Tape is available in 8 different thickness and will provide a 600Pa weather seal for joints that range from 1mm up to 42mm in size.
We offer this tape in anthracite as standard. We can also provide coloured tape. Coloured rolls are subject to high minimum order quantities, once installed you can paint the tape to provide an exact colour match.
In order achieve the approved seal EXP6 has to be compressed – our compression rates are as follows;
 0% Compression = Insect, Dirt & Debris Seal
30% Compression = Dust & Air Flow Seal (and all of the above)
50% Compression = Acoustic Transmission, Thermal Loss (and all of the above)
75% Compression = Wind Driven Rain (and all of the above)