High Performance Thermoplastic Road Line Marking Tape for Car Park and Highway Marking.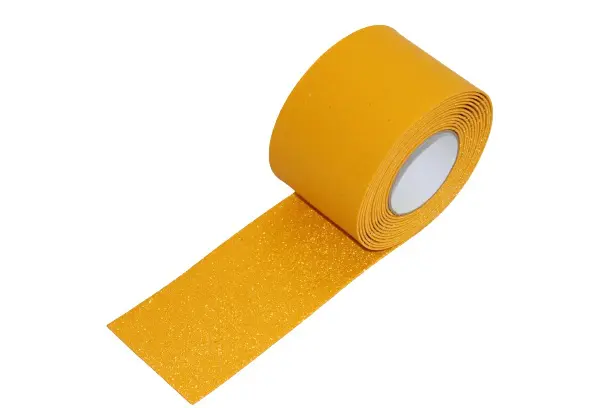 This high performance Thermoplastic Marking Tape provides a low cost solution for smaller marking repair areas. It removes the need for specialist application operatives and heavy machinery. It is fast and easy to apply, and can be trafficked after approximately 5-10 mins.
The surface beads remain suspended, leaving a durable road marking which is resistant to discolouration.
The preformed tape eliminates waste and mess associated with other road line marking methods.
BS EN 1790, BS EN 1436, BS EN 1871, AASHTO & FHWA Approved
Fast and Convenient to Install.
Excellent Adhesion.
Exceptional Durability.
Outstanding Colour Stability.
Almost Instant Traffic Flow.
Reinstatement of markings following utility works.
Fast and simple installation of new letters / numbers / symbols.
Small scale lining work such as car parks.
School playground educational markings.
Company logos.
Safe route to school (walking bus) routes.
Standard colours include red, white, yellow & black.
Rolls are 5 meters in length and supplied 75mm or 100mm wide as standard.
Letters, numbers, logos and customisation also available.