Denso Tape, Mastics & Primers
Cold Applied, Non-Hardening Synthetic Fibre Tape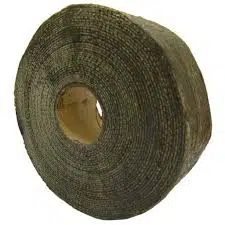 Denso Tape is a cold applied tape which remains plastic over a wide temperature range. It is non-hardening and non-cracking & is highly resistant to mineral acids, alkalis, salts and micro-organisms. Specified by British Gas this petrolatum tape protects pipes and structures from corrosion.
50mm x 10M 24 Rolls per Box
75mm x 10M 16 Rolls per Box
100mm x 10M 12 Rolls per Box
150mm x 10M 8 Rolls per Box
MOQ 3 Boxes 
Denso Paste (Denso Primer)
2 in 1 Primer + Rust Prevention Compound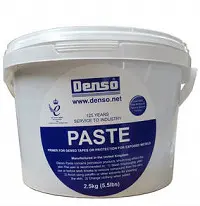 Used in conjunction with Denso Tape, Denso Paste will penetrate existing rust, displace moisture, pacify the surface and aid the adhesion of petrolatum tapes and mastics. It is also used as a temporary coating for exposed metal. 
Available in 2.5kg Tubs 6 Tubes per Box. 
MOQ 3 Boxes
Cold Applied, Deep Filling Profiling Mastic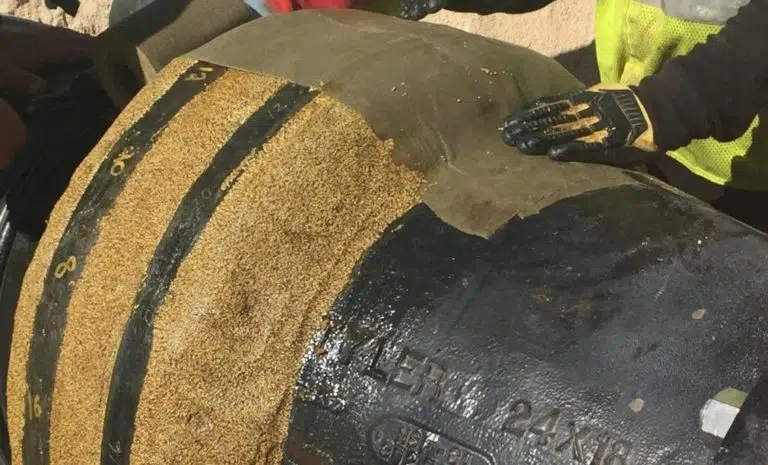 A lightweight, non-setting self supporting mastic. It is a petrolatum compound containing beads of closed cell cellular polymer and flow control additives. Denso petrolatum mastic is used for sealing, filling, and caulking applications where a protective, waterproof and non-setting mastic is required. It is a petrolatum molding compound containing inert fillers and fibers. The mastic is used to provide a smooth profile on irregular shaped fittings such as flanged joints and valves. It is applied prior to the tape application and generally used in conjunction with primer, Denso Petrolatum Tapes or Denso Bituminous Tapes.Weight for weight it will fill three times the volume filled by other brand mastics and more than twice the volume filled by Densyl Mastic. Mastics are sold by weight but used by volume, this means that Denso Profiling Mastic can provide large savings in cost. Denso Profiling Mastic HT is available for applications in tropical climates
3Kg per Block. 6 Blocks per Box. MOQ 3 Boxes