Norglaze Glass Transit Pads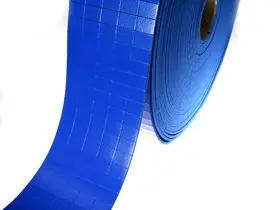 Norglaze is a single sided adhesive coated high density PVC foam incorporating a peelable acrylic adhesive which is specifically designed for the separation and protection of sheets of flat glass, sealed units and automotive glass in transit and storage, and to aid protection during installation. Norglaze is also suitable to be used with painted and pressed steel metal panels or similar surfaces.
Norglaze Glass Transit Pad Features
High Density Foam
Highly Crosslinked Low Tack Peelable Adhesive
No Adhesive Residue on Removal
ISO 9001 : 2015 Approved Adhesive Tape Converter
The low tack pressure sensitive peelable adhesive allows
clean removal from glass, metal and PVC- surfaces leaving
no adhesive residue or ghosting marks. The adhesive is UV
and temperature resistant and will offer consistent bonding
strength and clean peel even after prolonged periods in
contact with the surface.
Standard Glass Transit Pads Sizes and Roll Quantities;
20mm x 18mm x 4.5mm
Red or Blue
1,000, 10,000 or 20,000 Pads per Roll
50mm x 48mm x 4.5mm
Red or Blue
720 Pads per Roll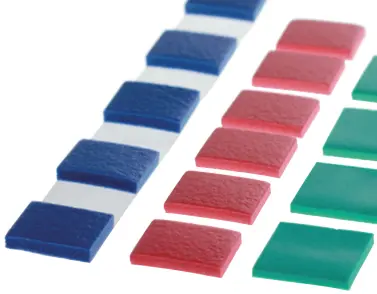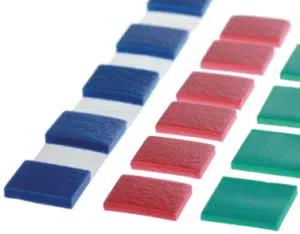 We can accommodate different pads sizes (subject to minimum order quantities). This high density, non-compressible foam is also available in roll format.
Their protection is not limited to glass, they are frequently used to protect plastics and laminates from damage and scratches in storage and transportation.