Industrial Anti Slip Tape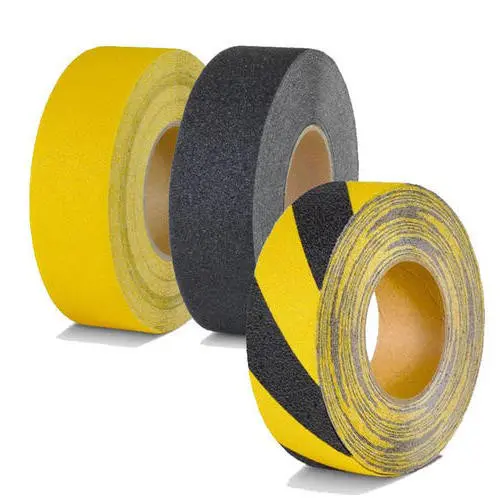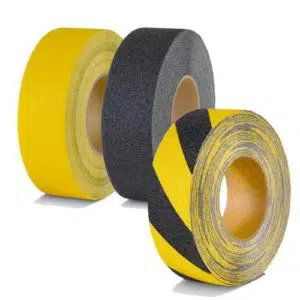 Our anti slip tapes are easy to apply and offer instant protection to walkways, stairs, access routes, ladders, workshops & retail floor space.
Designed to with stand high foot traffic this tape bonds instantly to clean, dry floors and provides instant grip reducing trips, slips & falls.
Made from a fine grade aluminium oxide, with a medium grit providing excellent levels of coefficient friction.
This tape is water resistant when applied to non-porous surfaces.
We also recommend that you use the compatible primer & edge sealer to ensure maximum longevity.
Request Your Quotation Today
Anti Slip Tape Technical Data
BS 7976:2 Pendulum Tested
Dry Surface Test Results: 102 TRL
Wet Surface Test Results: 71 TRL
Roll Sizes: feom 25mm up to 1168mm x 18.3 Meters as standard.
Colours: Black, Brown, Red, Yellow, Blue, Green , Grey, Orange, White & Hazard Tapes (Red / White or Black / Yellow)