Double Sided Rubber Resin Toffee Tape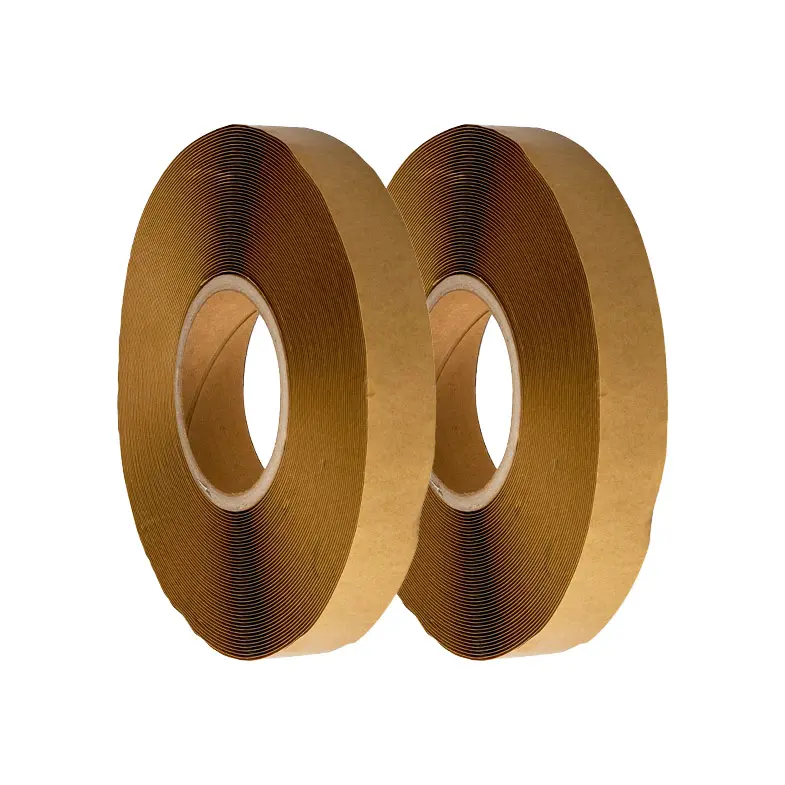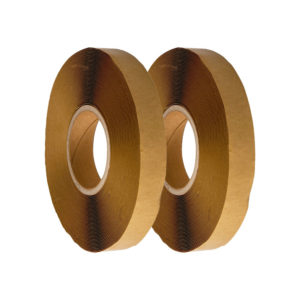 This highly conformable double sided tape made from pressure-sensitive rubber resin bonds difficult substrates, such as polythene, polypropylene and many more. Ideal for joining polythene sheeting, bonding kick plates, bonding wires to road surfaces, mounting light weight items , roof bar bonding, the list goes on. 
Premium & Super Premium Grades Manufactured in the UK
Toffee Tape Applications;
Building & Construction
Fixing of lightweight wall panels
Bonding of insulation to walls
Fixing of floor materials (carpets, threshold strips etc.)
Joining of plastic sheeting used for temporary protection e.g. during asbestos removal
Fixing during construction of composite panelling
Joining plastic vapour barriers used in roof construction
Fixing during manufacture of laminate wood panels
Fixing tiles in place on floors and walls
Fixing side panels to caravans/mobile homes
Fixing roof and floor coverings
Fixing of plastic casing on white goods
Fixing signs & displays
Bonding together of pond liners to form a waterproof seal
Agriculture
Joining of plastic sheeting used underground
Repair of plastic sheeting in greenhouse construction
Temporary tarpaulin repair and many more…….