Self Adhesive, Clear Plastic (APET) Hang Tabs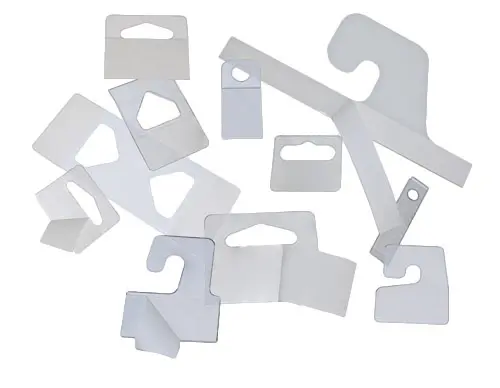 Hang tabs can be easily applied to packaging and enable merchandise to hang instantly within the impulse purchase eyeline.
Our standard hanging tabs are produced APET which can be recycled.
Our premium, high tack adhesive provides a strong and instant bond which suits most types of packaging.
Minimum Order Quantity : 50 Rolls
For smaller quantities or instant online purchasing please visit our UK Distributors;
To arrange your quotation or discuss your bespoke hang tab design call Lynvale today.
Euro Slot
Delta Slot
Round Hole
Hook
Butterfly
Rolls (for manual and automatic application)
Sheets / Booklets (manual application only)