Exceptional Release, Strength & Temperature Resistance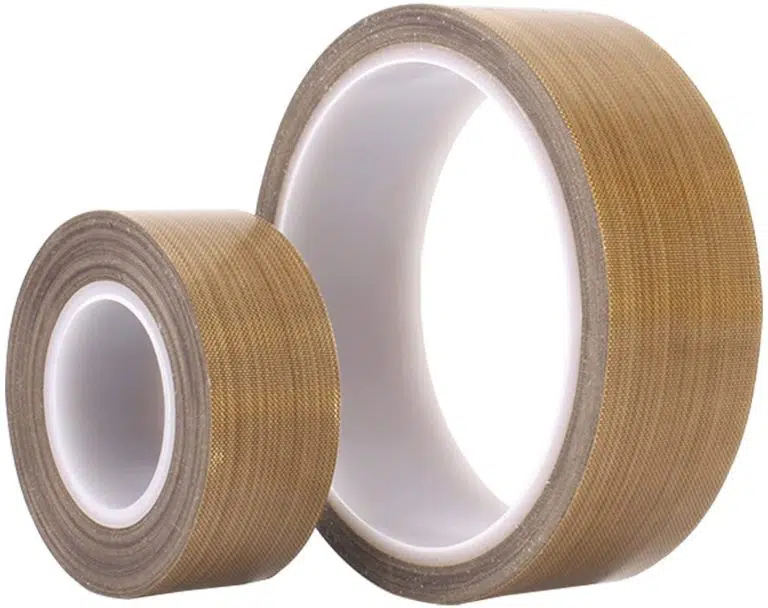 Backed with either silicone or acrylic adhesive the extensive range of CHR PTFE Adhesive Tapes offer extreme temperature resistance, performing in continuous temperatures from -°70C to +260°C.
Glass coated cloth provides superior mechanical strength to the non-stick, easy glide properties of the PTFE making PTFE Adhesive Tapes the perfect solution for applications requiring a reduction in friction that is hard wearing, yet easy to remove when the time comes.
PTFE Adhesive Tape Benefits
Flexible and Drapable
Guidable Edges adhesive ptfe tape
Mechanically Stable Under Pressure
Thermally Stable up to 260°C/500°F
Excellent Non-Stick PTFE Surface
Resistant to Molten Thermoplastics
Excellent Heat Transfer
Design Configurations for Standard & Bespoke Applications
Consistent Mechanical Wear
Eliminates the need for using Release Agents – waxes or sprays
Custom Sized Rolls, Sheets & Gaskets
As with most of the materials and tapes available from Lynvale, we can produce custom sized rolls, sheets and gaskets using our in-house modern converting machinery.
Custom sized solutions are subject to minimum order quantities or a small order surcharge (this covers the cost of machine set up time & material wastage).
Our capabilities & expertise allow Lynvale to manufacture bespoke solutions from proto-types to full scale production all under one roof.
If you're in search of something a little different please get in touch.
ISO 9001 : 2015 Approved Manufacturer, Converter and Distributor of Adhesive Tapes, Films, Foams & Membranes