Green High Temperature Polyester Masking Tape
Residue Free Silicone Adhesive for Easy One Piece Removal
Standard & Bespoke Rolls & Gaskets
High temperature resistance (up to 220°C for 30 minutes)
Residue-free removability for masking and surface protection applications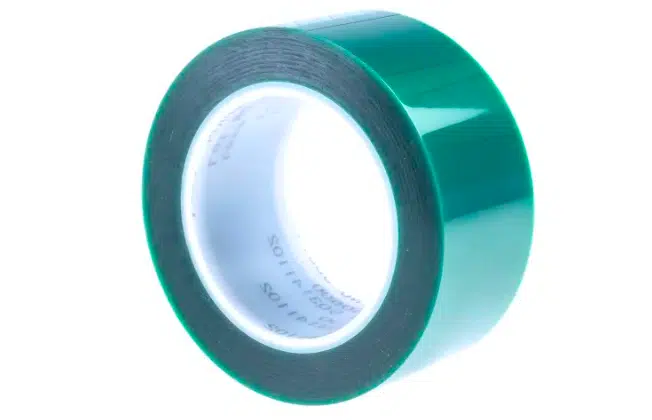 tesa® 50600 is a green-translucent, high-temperature masking tape featuring a polyester backing with a silicone adhesive. Used for various applications, especially for masking during powder-coating processes, surface protection applications or bonding and splicing of non-polar materials.
It enables sharp color edges and offers excellent paint anchorage. The silicone adhesive system makes the tape extremely heat-resistant, withstanding extreme temperatures of up to 220°C for as long as 30 minutes at a time.
The high-temperature masking tape offers easy application and one-piece, residue free removal.
Masking off areas that are to be protected during powder-coating processes
Surface protection
Bonding and splicing of non-polar materials
Lynvale can also produce custom sized rolls & bespoke gaskets to order.
For smaller quantities please visit our UK Distributor: